EDIT: Now everyone can see. AREN'T YOU LAYMANS SPESHUL.

DarkRedArcheType: except now I am SOSORE
omoide no kakera: that's cause you were rafting with greg!

Thanks Kace.

Yeahso, anyway, HOLY AMAZING TRIP. Story time and tanning and copious amounts of ten fingers and pirates theme song and Captain Coon, First Mate Whitey, Captain Crisis, First Mate Paranoia (or Perry), and the Bloo Pearl and Yellow Torrent (still WHAT?) and YAYFUNTIMES. Here are some pictures and video! I was told to post all video.



In which People Are Psyched and i do not zoom in on meredith's boobs, i was just moving the camera up and down okay?



In which Kaylise Is Real Pretty.



In which Lydia Does a Magic Trick and Everyone Has a Big Head and Greg Doesn't Have Boobs.



In which That Pirates Theme is TEH RAFTING TRIP THEME SONG WOOOOT.



In which Kaylise and Meredith Luuurrrrve Me.



In which I Cannot Close the Tent and greg filmed this too early in the morning.



In which Meredith Spins Away and Willis Gets Attacked and No One Does Anything.



In which This Is the Equivalent to the "PSYCHED" Video Except on Sunday, See the Difference? and kaylise makes a really good joke.



In Which Laura Pirates My Camera Away, and You Are All Oh So Ghetto, and the Bus Arrives.



In which I Take Random Candid Shots: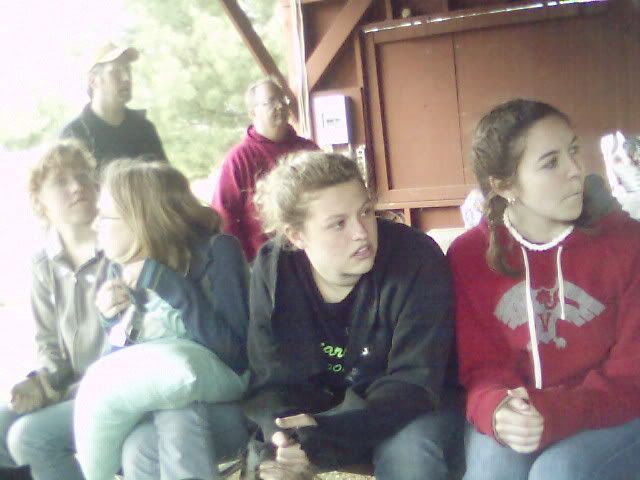 In which...Did Beard and Joz plan to match?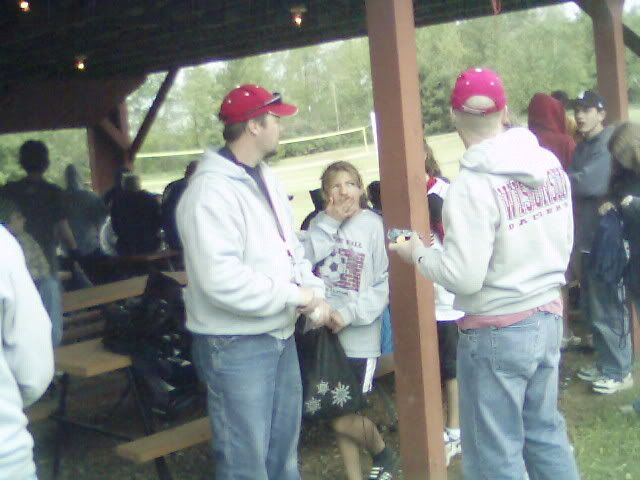 I'm going to go wallow in my soreness now KBAI.